On July 7th, the #WeCoLead multiplier event in Luxembourg, organized by FSL and together.eu, offered a unique platform for participants.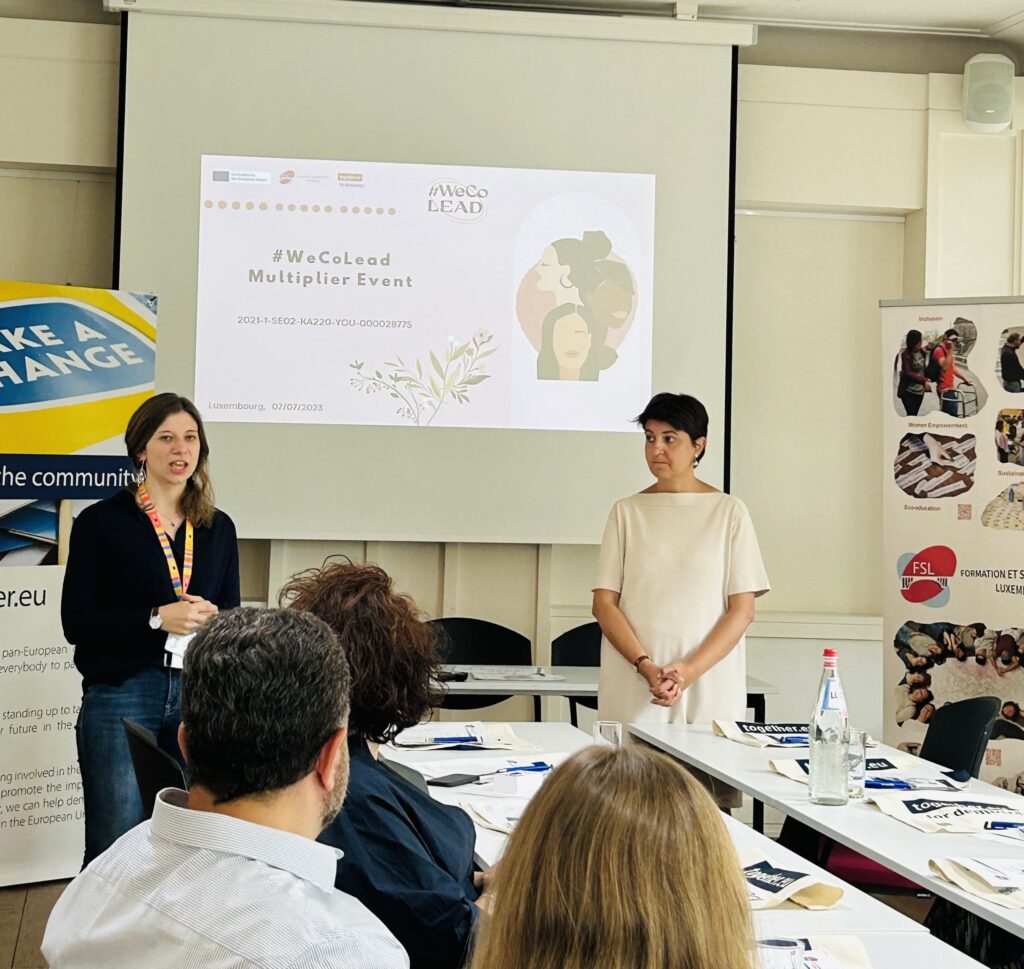 They delved into the #WeCoLead project's achievements and engaged with its innovative tools. Attendees had a firsthand experience testing the e-booklet designed for youth workers.
The event's activities encompassed a wide range of vital topics, including gender equality for young women, leadership, climate change, and women's empowerment, and effective use of social media.
A highlight was Tilly Metz, a Member of the European Parliament, sharing her insights, leaving everyone inspired. The event also unveiled educational opportunities within the European Parliament, sparking curiosity for personal growth.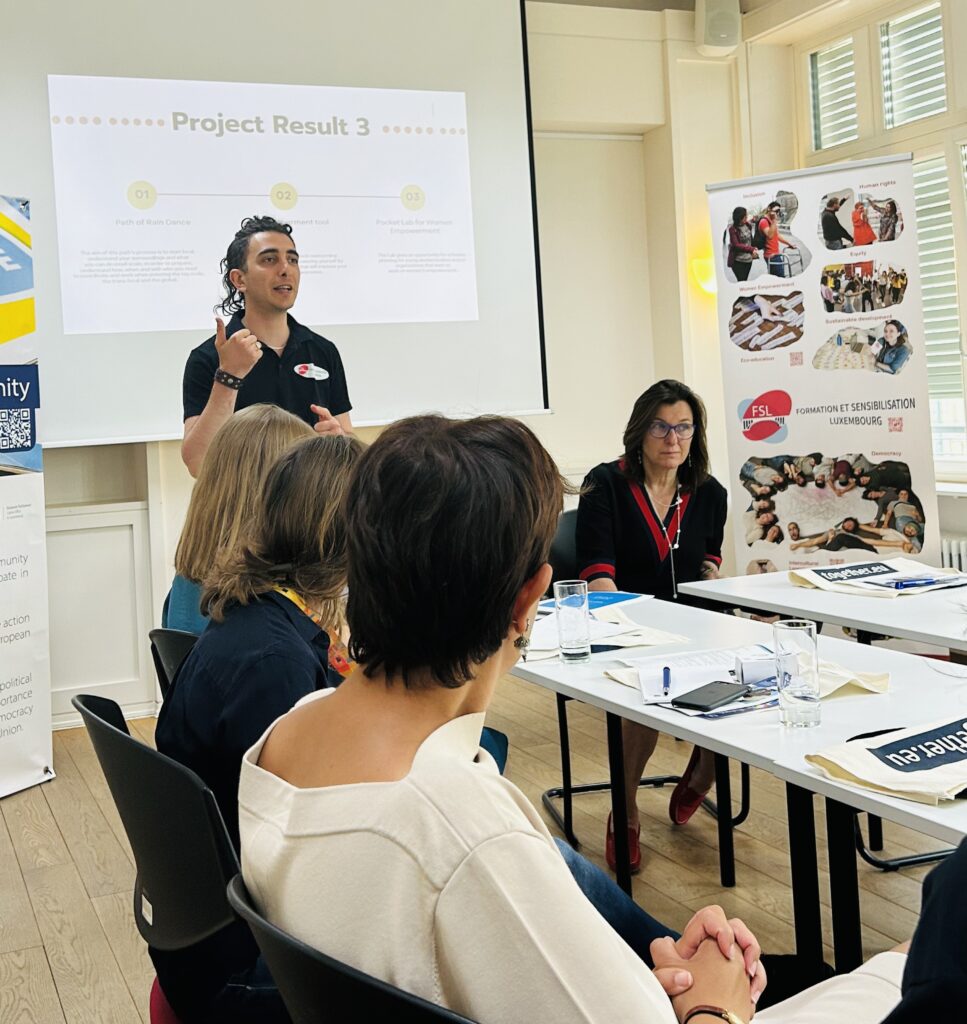 WeCoLead is a KA2 Cooperation Partnership co-founded by the Erasmus+ Programme of the European Union. The project which aims to empower young women to act as leaders in matters of sustainability and climate change, also deconstructing gender norms and socio-economic inequalities.