#WeCoLead is a KA2 Cooperation Partnership co-funded by the Erasmus + of the European Union. Led by SwIdeas in Sweden, the project also gathers partnerships from Italy (CESIE), Greece ('COMMON), Hungary (SVF – Subjective Values Foundation), and Luxembourg (FSL – Formation et Sensibilisation de Luxembourg).
#WeCoLead is an innovative project based on the idea that young women are especially positioned to creatively and innovatively initiating processes to develop a sustainable new normal that is coped with gender equality and empowerment.
Based on this, the project has two main goals:
to empower young women to act as leaders in shaping the sustainable new normal and fighting against climate change, acting as change-makers, and exploring their active citizenship and socio-economic potential
to promote sustainable internationalization by empowering the EU to act as leader in matters of biodiversity conservation, sustainable practices, and sustainable action.
This project brings together the power of young women to act as leaders in the promotion of green and sustainable practices, interactive and innovative methodologies, and collaborative methods to produce results that will be relevant, useful, and empowering for young women and for youth workers.
The implemented activities and project results will include:
a social media content analysis, followed by the development of reels, and one transnational roundtable with representatives of the target group.
the development of a toolkit that will provide a step-by-step process with methodologies, theoretical modules for empowerment, and exercise for young women.
the development of an e-booklet for youth workers.
1 – #WomenToWomen on Reels
At the start of the project, the partners conducted a social media content analysis, during which several posts that portray how young women used social media to voice their concerns and opinions were collected.
This was followed by the development of reels and one transnational roundtable with representatives of the target group.
The reels are available on the project's Instagram page.
The results are summarized in an International report.
2 – #CoCreate the Toolkit
The #WeCoLead toolkit explores the role that informal and non-formal education can play to provide tools for young women to act as leaders and changing forces in their communities towards sustainability, equality, and inclusivity. It seeks to use education to promote female empowerment and encourage young women to collectively start the change in themselves and in their communities, challenging structural oppression and female roles, as well as challenging unsustainable actions.
The toolkit is the result of a co-creation process conducted with young women and youth workers. The result of this process is described on the harvest analysis from workshops and surveys implemented at the local level in each of the partner countries. The main inputs are summarized in the file to the right.
Inspired by the Civil Society Toolbox's structure and methodology, the #WeCoLead Toolkit is divided in 3 different parts, steps which aim to empower all young women, civil society representatives, stakeholders and youth workers on how to support female leadership in environmental sustainability matters. The Toolkit is based on the core idea that, as result of our research in the partner countries, female leadership and empowerment are intertwined processes that take place gradually and can be supported on different levels: 1) the individual level, 2) in small organizations or informal groups, and finally 3) at the structural and organizational level in established organizations.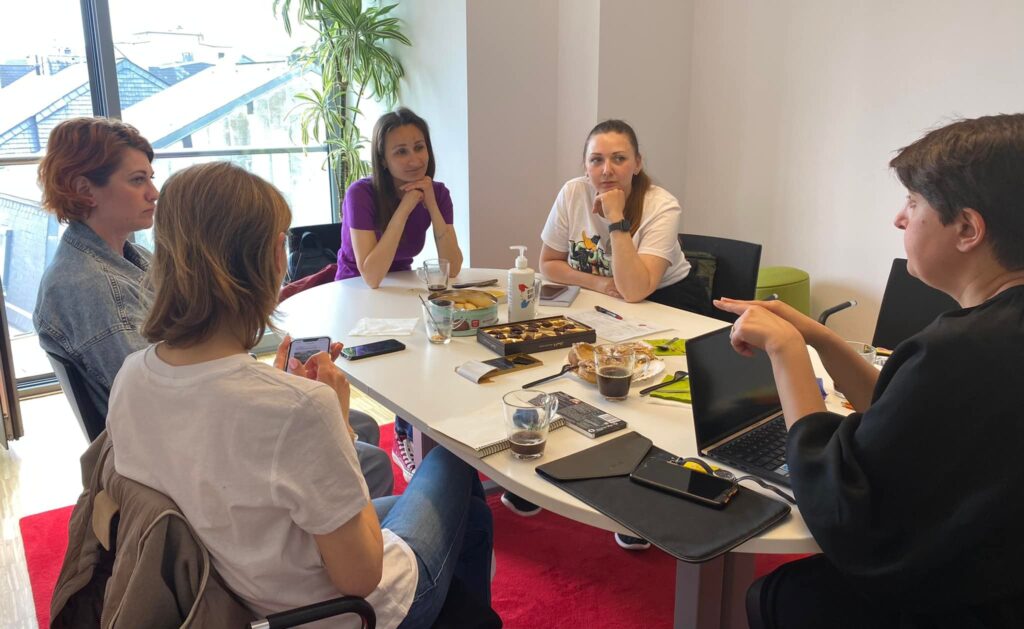 Accordingly, the toolkit is divided in 3 parts:
Reflective methods for female leadership in environmental action
Lab on women empowerment for sustainable communities
Path of the rain dance – working on joint projects for collective advocacy
Check out the 3 parts of the toolkit below and feel free to use them and adapt them to your own needs and interests. WE CREATED IT FOR YOU!
Financed by
Partner organisations
Learn more about the project on