Members of the KAICIID-supported Network for Dialogue recently attended a three-day retreat in Caux, Switzerland to discuss policy change for refugees and migrants in Europe. The retreat brought together 19 participants from across Europe who shared their best practices and new solutions for improving integration.
The Network's series of biannual meetings bring together members and partners from 25 well-established refugee aid and dialogue organizations, including ADRA, Arigatou International, Jesuit Refugee Service, HIAS Europe, Islamic Relief, and The International Federation of the Red Cross and Red Crescent (IFRC), among others.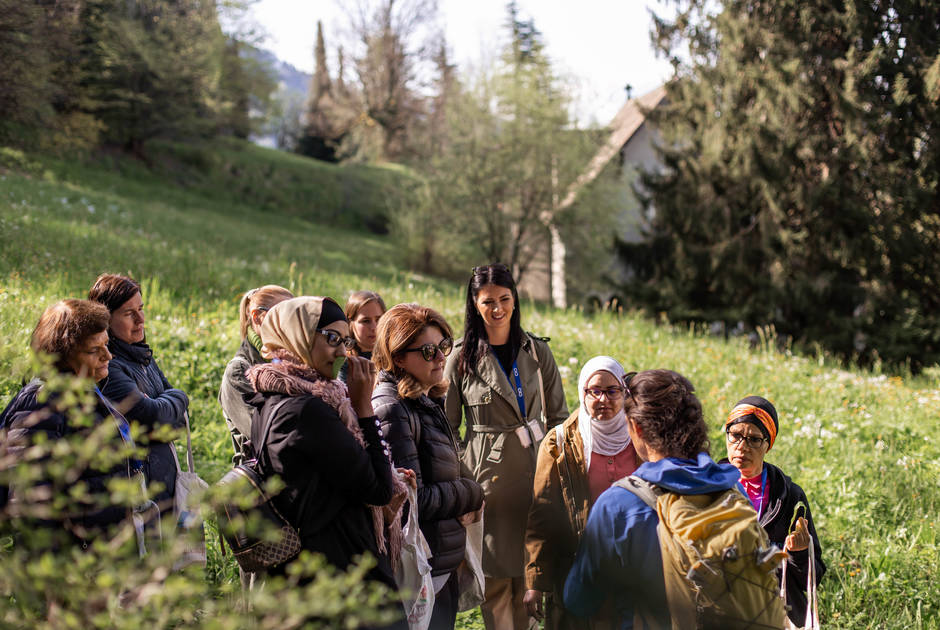 Traditionally, Network meetings have focused on capacity-building workshops on topics such as grant writing and drafting policy papers. However, this retreat pushed participants to expand their understanding of dialogue.
With colorful vision boards and SWOT analyses, participants shared their ideas and approaches to policy change for refugees and migrants in Europe. Johannes Langer, Senior Programme Manager for KAICIID's Europe Programme, says the retreat was an opportunity for participants to bring hard work and bold ideas to the table.
"If you're interested in learning more about the discussions and ideas shared during the retreat, check out the full article.