During the second week of the ArtInclusive23 Art Residency Project, our dedicated team harnessed their knowledge of universal thinking, inclusive theater, and sign language to shape the upcoming performance.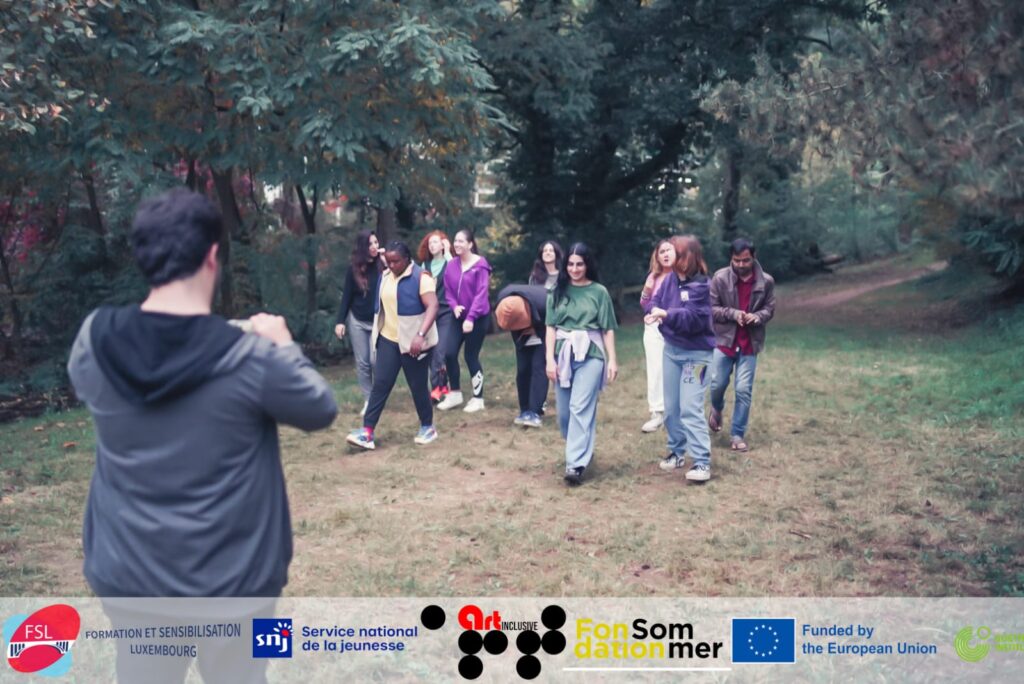 The diverse cityscape of Luxembourg became our canvas as we embarked on a creative journey, staging our inclusive art at iconic locations such as Place d'Armes, around the Philarmonie, place de Paris, Belval- Université and the red & white pedestrian bridge in Esch-Sur-Alzette.
As we fine-tuned our performance, we aimed not only to captivate but also to enlighten our audience about the power of inclusivity and the richness of human experiences.
The project ARTinclusive23 is organised by FSL with the support of the Fondation Sommer, Service National de la Jeunesse, the European Solidarity Corps, and Culture Moves Europe.
The project is being implemented in partnership with Young ACAT and Association Luxembourgeoise pour le Dialogue Interculturel.